Bruce Sexauer, luthier --- 724 H Street --- Petaluma, CA 94952 --- 707-782-1044
John Juzek - Stradavari "MasterArt" - 1954
Made in Czechoslovakia in 1954, according to the label, this instrument was presented when new to the owner, a child at the time, and then never taken up. It has been in the case ever since until recently resurrected by luthier Anthony Lane. Yes, this is a brand new 1954 John Juzek violin, and no student model at that. I does have a one inch long crack (HHG repaired) in the top emenating from the saddle, and is otherwise perfect. Yours for $3995.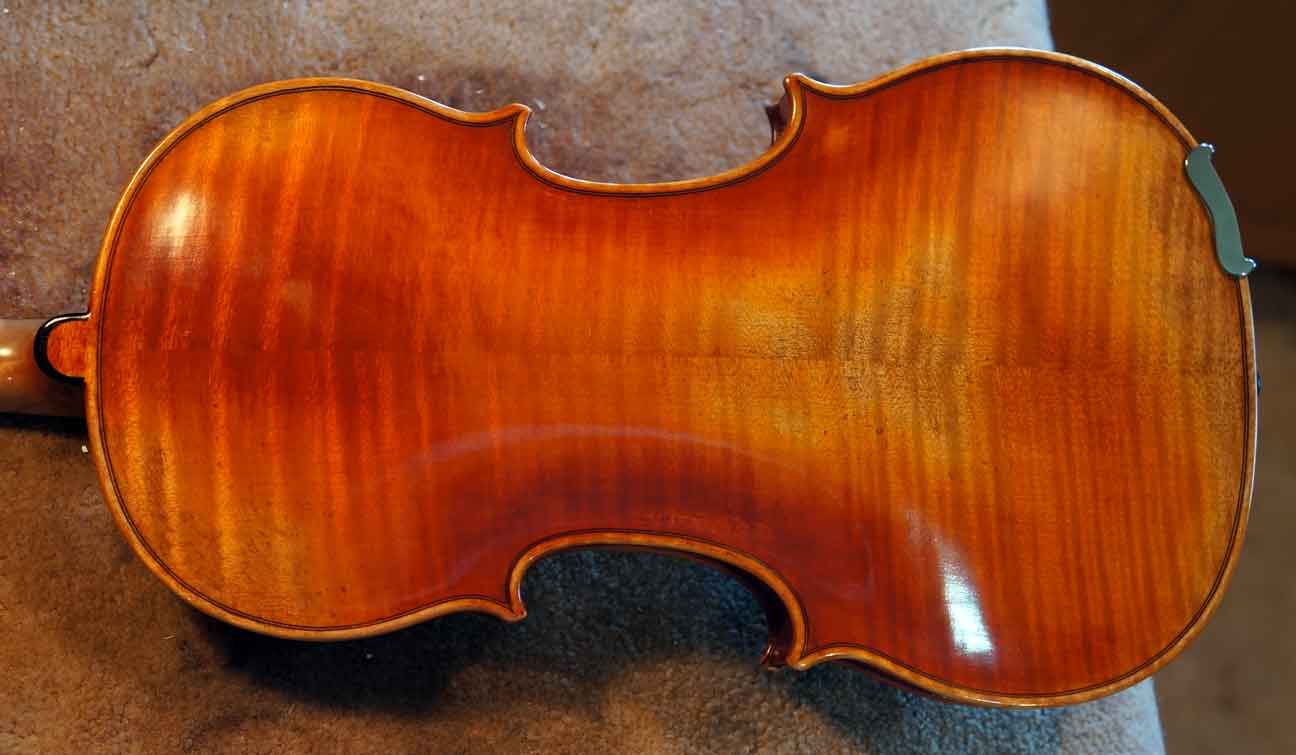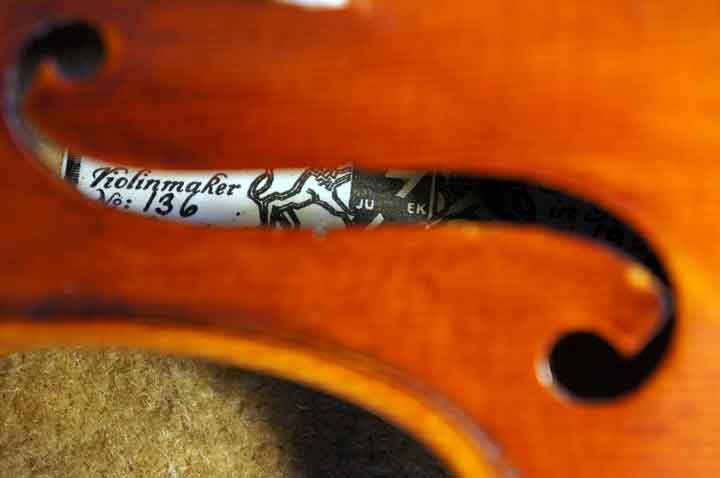 The repaired crack is just visable to the right of the tailpiece leading from the saddle. The saddle to top plate clearance has been increased to avoid another
.

This website and its contents are wholely owned by Bruce Sexauer copywrite 2016, please ask permisson to reuse.. Thank you