2007 Sexauer style 18 Dreadnought
"D'Grass"
#1581107

Recently traded in by it's first owner, this is likely the best BlueGrass Dread I've made so far (2012)
Honduras (Paisley)Mahogany back and sides
Adirondack Spruce top
Honduras Mahogany neck
Snakewood binding
Ebony fingerboard and bridge
Greven Tortis PG
Gold Waverly tuners
Honduras Mahogany Back and Sides.
Snakewood Backstrip w/flamed and quartered Maple edging.
I have move the latest pictures to the top of the page, to save us both the scrolling!


I literally "bind" my bindings on, 1/4 at a time. This is the 4th quarter. Next the end graft, then I make the neck.



Hand carved braces

Italian Alpine Spruce top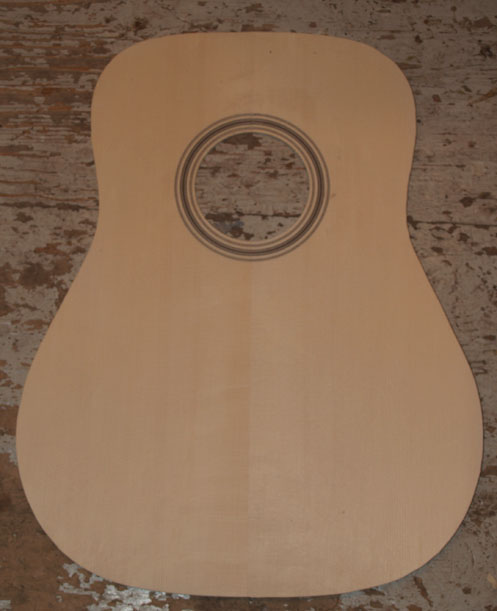 Before and after the second stage braces go in.


Sides go onto the top, and the side reinforcement is added.

I told you this wood would pop when the finish went on, and here's the first sealer coat:


I've never seen the like!

This website and most of it's contents are the property of Bruce Sexauer. Please seek permission for reuse. C1997 - 2007